June 28th - June 30th; Poland
---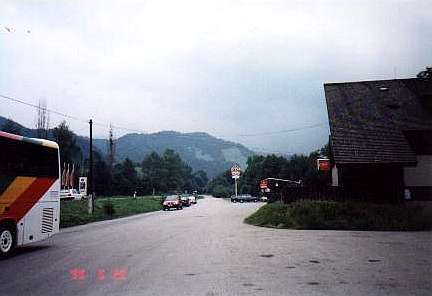 Slovakia; road stop
Not much to see in Slovakia on the way to Poland and I only took a
few photos. This one was taken just before a brief summer storm
complete with thunder and lightening. Slovakia had been an
independent country for only the past five years following its
"Velvet Divorce" from the Czech Republic. Slovakia was much less
urban than its former counterpart.

---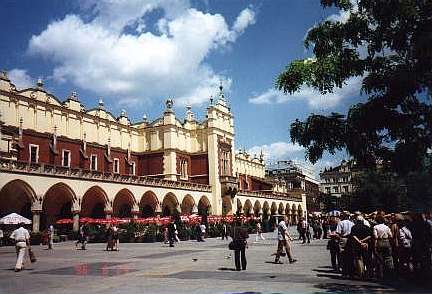 Krakow; Rynek Glowny
Rynek Glowy (Main Market Square) was one of the largest medieval
marketplaces in Europe. The area was chock full of old buildings in
Gothic and Renaissance style. Krakow was able to avoid total
destruction at the end of W.W.II and many of its historical sites remain
intact. The building in the photo is called Sukiennice.

---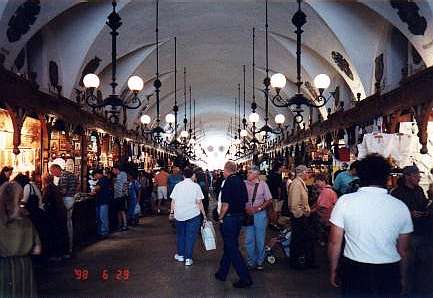 Krakow; Sukiennice
Sukiennice or Cloth Hall used to be where merchants would trade
their goods but now it is a tourist trap. There were a lot of very
inexpensive hand made items with amber wares being the local
specialty.

---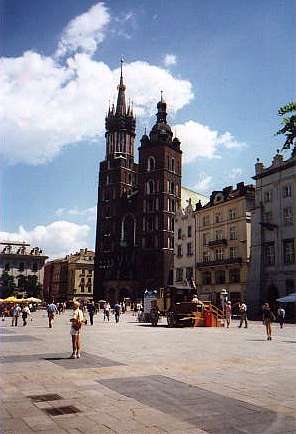 Krakow; Rynek Glowny
Another view of the market square.

---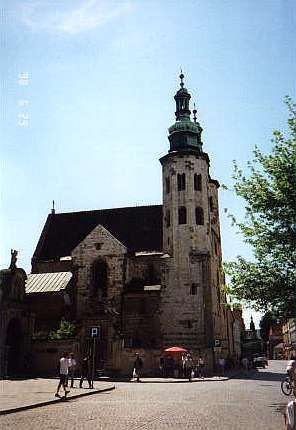 Krakow; Katedra Wawelska
Wawel Cathedral is the Polish equivalent of
Britain's Westminster Abbey and it was originally
built in 1364.

---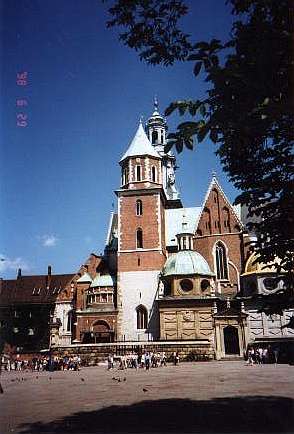 Krakow; Zamek Wawelski
Wawel castle was originally built in the 11th
century but over subsequent centuries it
underwent numerous enhancements giving it
its haphazard appearance.

---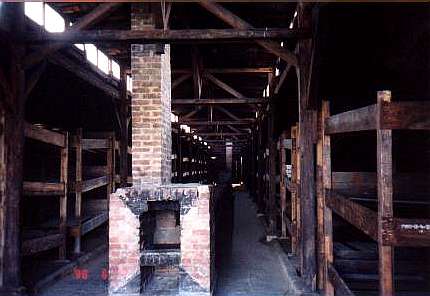 Oswiecim; Auschwitz
Better known by its German name, Auschwitz, this was the most
notorious death camp in which 2 to 4 million civilians (mostly Jews) were
systematically murdered. This photo is from one of the barracks
were the prisoners lived. The site is now a museum and the most
poignant relics were the confiscated belongings of the prisoners. The
hundreds of everyday items on display humanized the rather abstract
statistics of the number of dead.

---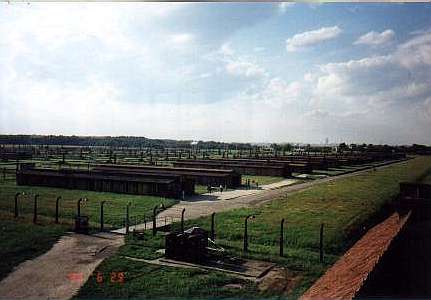 Oswiecim; Birkenau
This photo was taken from inside the main guard tower which
overlooked the the auxiliary death camp where the largest number
of victims were killed.

---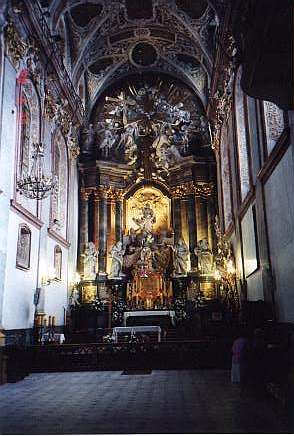 Czestochowa; Jasna Gora
Millions of pilgrims visit this monastery which is
Poland's holiest Catholic shrine. The Black
Madonna was in here but I didn't get a photo
because it seemed inappropriate even to a pagan
like myself.

---
[Return to the Fiend's Summer Vacation Page]
[Return to the Fiend's SuperBear Page]