Growling Since 1996


Current Date and Time:
;
Daily Market Report Page (10/01)*
Weekly Market Summary Page (09/29)
Year End 2010 Summary Page (12/31/10)
Year End 2009 Summary Page (12/31/09)
Year End 2008 Summary Page (12/31/08)
Crash of 2008 Weekly Summary Page (10/13/08)
Click here for latest quotes for the week
Previous Week's Commentaries: Monday; Tuesday; Wednesday; Thursday; Friday
---
Current Links of Interest

Victor Sperandeo/Curmudgeon: Low Volatility Risk in the Market and New BIS Warning (09/29)
Ty Andros: When Leverage Fails and Hope Turns to Fear [PDF] (09/26)
Michael Pollaro: The Bigger the Boom the Bigger the Bust (09/26)
Ryan Detrick: Households Most Bullish [On] Stocks Since 2000: Crash Redux? (09/25)
Alan Gula: Stock Market Breadth Signals Correction Ahead (09/24)
Christopher Funston: Desperate Acts to Retain the Paper Monetary System (09/23)
Curmudgeon/Victor Sperandeo: What Me Worry? Bullish Sentiment and Complacency Reach All-time Highs (09/21)
Michael Snyder: The Dow and S&P 500 Soar to Irrational Heights Ė Meanwhile he Ultra-wealthy Rush to Buy Gold Bars (09/19)
Bill Bonner: The Party Has Gotten Out of Hand (09/18)
Curmudgeon/Victor Sperandeo: Save Havens No More: Gold and Bonds Drop Despite Rising Geopolitical Tensions (09/15)
Mac Salvo: On the Brink of a Major Crisis (09/10)
Victor Sperandeo/ Curmudgeon: Deflation in Commodities and Managed Futures Plus an Updated Hyperinflation Forecast (09/08)
Michael Snyder: Most People Donít Believe it, But We Are Right On Schedule For the Next Financial Crash (09/05)
Curmudgeon/Victor Sperandeo: Deflation Threat in Europe, Failed Policies and a Possible Solution (09/01)
Curmudgeon/Victor Sperandeo: How Long Will Stock Buybacks Fuel the Bull Market? (08/25)
Richard Ebeling: Federal Reserve Policies Cause Booms and Bust (08/20)
Curmudgeon/Victor Sperandeo: Japanís Sharp Drop in 2nd Quarter Proves Abenomics Has Failed (08/18)
EFT Daily News: Why the U.S. Economyís Bubble of False Prosperity Is About To Burst (08/15)
Curmudgeon/Victor Sperandeo: U.S. Regional Income Inequality Hits All-Time High (08/14)
Martin Schoenfeld: Inflation is Worse Than the Fed Recognizes (08/12)
Curmudgeon/Victor Sperandeo: Fed Report Shows Majority of Americans Have Not Recovered From Great Recession (08/11)
Kevin Grace: Jason Hamlin Says Gold Is Unstoppable, With Stocks Leading the Way (08/07)
Curmudgeon/Victor Sperandeo: Behind the Numbers of Last Weekís Big Economic Reports (08/04)
Washington Times: Editorial: Another Economic Bubble About to Burst? (08/04)

If you are asked to register to access a website, go to www.bugmenot.com and
get an ID/password that already exists.
---
Current Market Data


Charts provided by Yahoo.com
Current Market Data: Dow averages, S&P 500, Nasdaq, and bonds
Current Market Data: Gold, Oil, CRB, sector indices, NYSE adv/dec, and dollar index
Current Market Data: Adv/dec, 52 week highs/lows, volume data
Overnight Quotes: S&P 500 (premium and settlement), gold, and currencies
CME GLOBEX Flash Quotes (S&P 500, Nasdaq 100, Euros, currencies)

Inflation Calculator From DollarTimes$
---
Favorite Web Sites
Market Charts, Data, and Statistics
Newspapers, Magazines, and News Wires
---
Weekly Charts
Dow Jones Industrials (09/19)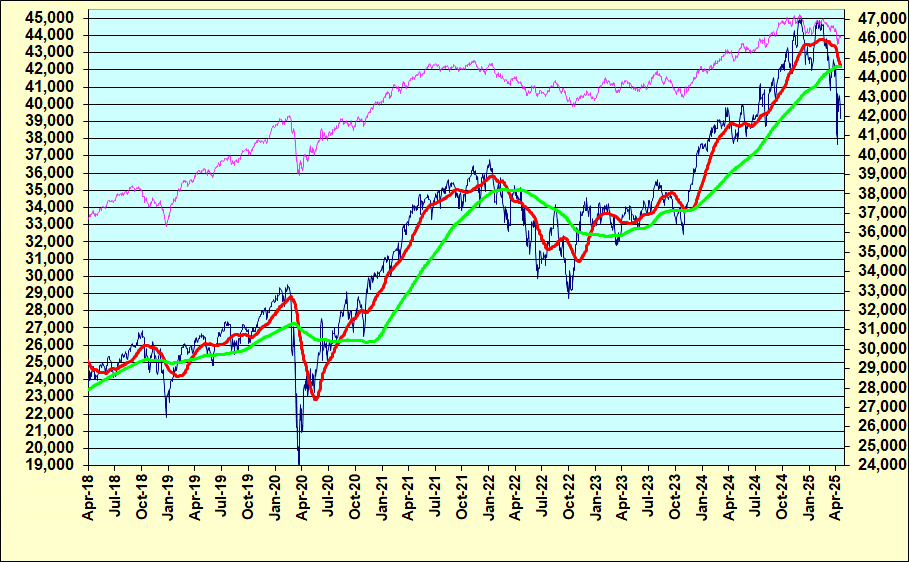 red line - 50 DMA; green line - 200 DMA; pink line - NYSE adv/dec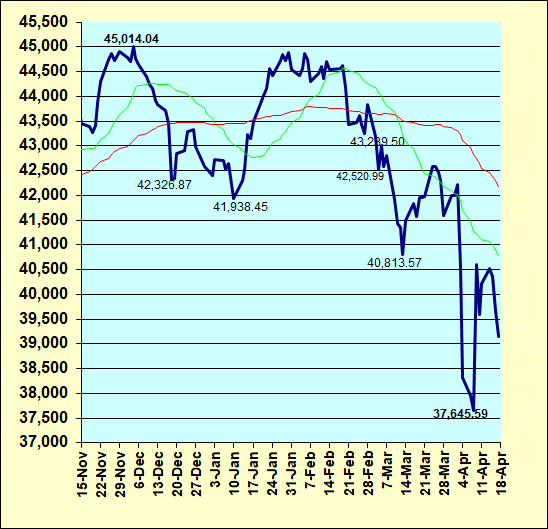 green line - Dow 21 DMA; red line - 50 DMA

NASDAQ Composite (09/19)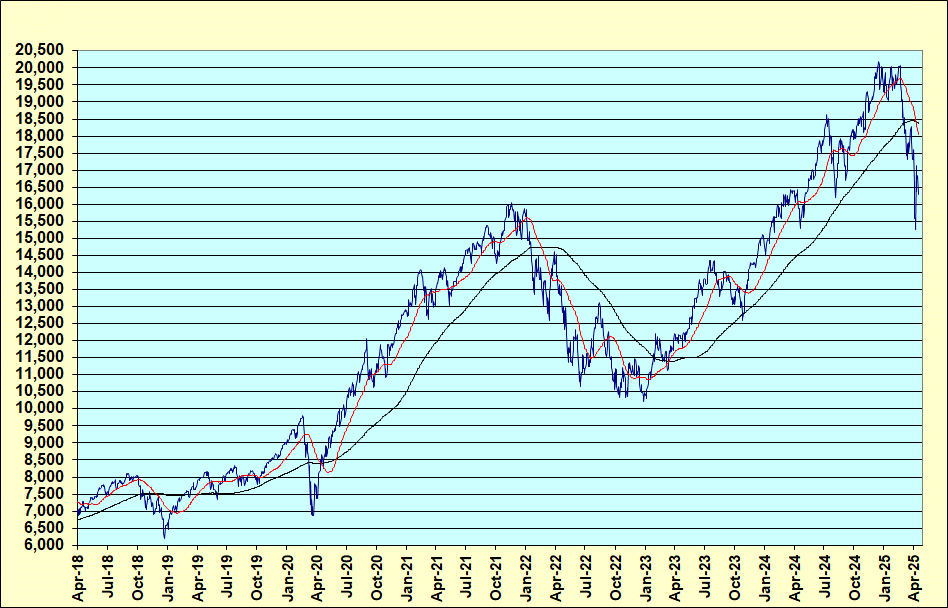 red line - 50 DMA; green line - 200 DMA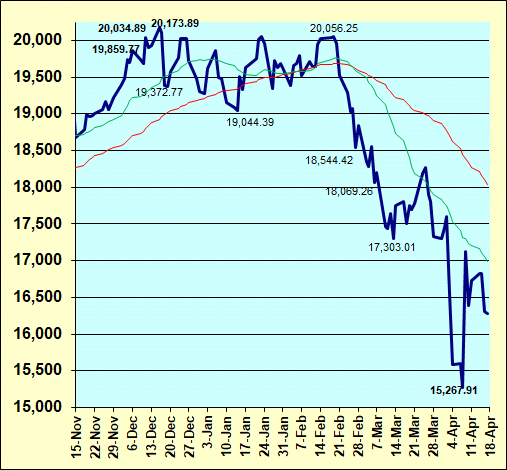 green line - 21 DMA; red line - 50 DMA
S&P 500 (09/19)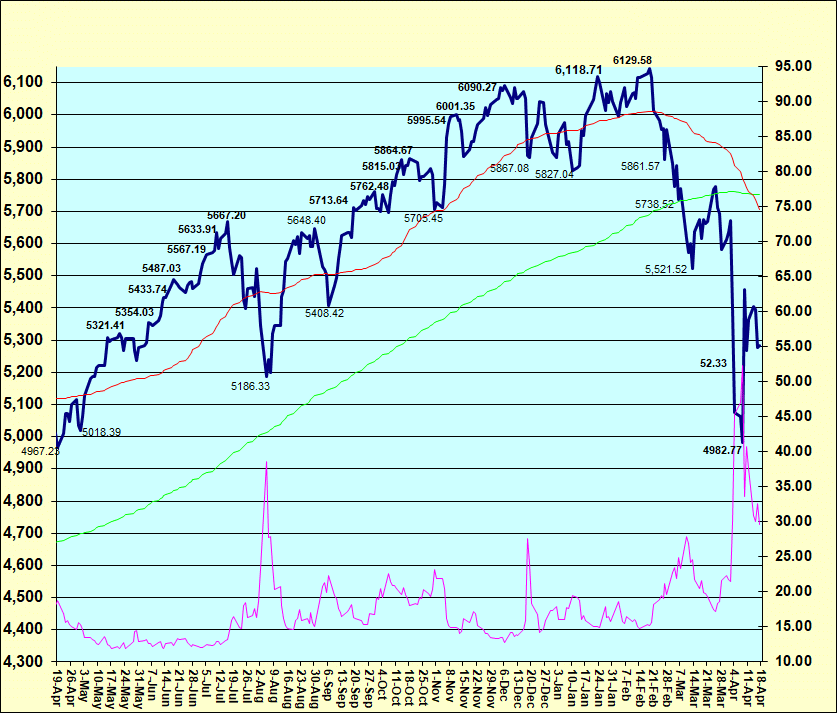 red line - 50 DMA; green line - 200 DMA; pink line - NYSE VIX
The Fed with its Keynesian vision believes it can hold off a correction forever. In the history of the stock market, thatís never been done.

Confidence and complacency are more acute now than any time Iíve seen before. All expressions of overvaluation are at historical extremes. Despite this, most money managers remain in the market. The thesis is ďif itís going up, regardless of anything else, I want to be in it.Ē Perhaps the best indicator of complacency is the VIX which at its current level of 13 tells us that investors see no reason to protect their positions. Every minor decline is seen as a buying opportunity. The rationale is that the Fed would not allow anything worse than a 10% decline. If the stock market starts sinking between now and October 1st, I will be most interested to see if the Fed eliminates QE.

Richard Russell, 90 year-old publisher of the Dow Theory since 1958.
---

Archives
The Magic Wand of Liquidity Page (09/29/14)
Fiend's Bear Encounters (1939-42, 1973-74, 1981-82) Page
DJIA, adv/dec, and momentum data from 1990 to 09/15/14
Market Top of 1968 Revisited
Business Week's The Death of Equities Revisited
Tj's Financial Cartoon Gallery
Miki's Portraits of Some Bulls of the Millennium
---
This page was last updated on October 1, 2014.


Send comments or questions to the Fiend
Send comments or ideas to the Cartoonist
A picture of the Fiend
The Fiend's Summer1998 Vacation Page
The Fiend's Spring 1999 Vacation Page
The Fiend's Summer 2000 Vacation Page
Finally -- Some dive photos
Since May 7th, 1997, this page has been accessed
times.