Growling Since 1996


Current Date and Time:
;
Daily Market Report Page (12/06)
Weekly Market Summary Page (12/02)
Year End 2010 Summary Page (12/31/10)
Year End 2009 Summary Page (12/31/09)
Year End 2008 Summary Page (12/31/08)
Crash of 2008 Weekly Summary Page (10/13/08)
Click here for latest quotes for the week
Previous Week's Commentaries: Monday; Tuesday; Wednesday; Thursday; Friday
---
Current Links of Interest
Valentin Schmid: Bill Laggner Sees Trouble For Stocks in 2014 (12/05)
Phillip Baker: Cheap Money Means Risk Is Mispriced, Says Pimco Boss Bill Gross (12/04)
Yves Smith: Many Signs That Values Are Too High (12/03)
Patrick MontesDeOca: Time to Pop the Fed Bubble? (12/03)
Curmudgeon: Economic Growth Forecasts Lowered; SOGEN Says Profit Downturn to Cause U.S. Recession (12/02)
Alex Rosenberg: The Fed Has Created a Huge Global Bubble: Stockman (11/27)
Steven Russolillo: Another Bear Falls by the Wayside (11/27)
Michael Lombardi: The Biggest Stock Market Bubble in History? (11/26)
Comstock Partners: Most Signs Point to a Significant Market Decline Ahead (11/22)
Curmudgeon/Victor Sperandeo: Rebuttal to Paul Krugman's "A Permanent Slump" and "Secular Stagnation" Views (11/21)
Anthony Mirhaydari: Dow 16,000 Won't Last (11/20)
Victor Sperandeo/Curmudgeon: The Great Disconnect Revisited; ACA Impact on the Economy and Equities (11/18)
Comstock Partners: The Same Old Speculation in a New Guise (11/15)
MyBudget360: The Froth Before Another Stock Market Crisis (11/15)
Michael Lombardi: Warning: Stock Market Margin (Borrowing) Reaches All-Time High (11/14)
Curmudgeon/Victor Sperandeo: Another U.S. Government Ponzi Scheme Exposed: Fannie Mae and Freddie Mac (11/11)
Paul Ebeling: The US Fed Is Creating the Mother of All Bubbles (11/11)
Alan Newman: Stubborn Streak (11/09)
Jesse Colombo: Twitter's IPO Is More Proof That Tech Is In A Massive Bubble (11/08)
Curmudgeon/Victor Sperandeo: Have Calls for a Stock Market Melt-up Already Been Answered? (11/07)
EconMatters: Bubble That Everyone Admits is a Bubble (11/06)
Sam Ro: Here's a Sign That Stock Market Investors Are Totally Nuts (11/05)
Victor Sperandeo/Curmudgeon: Increasing U.S. Debt, Interest Payments, and Why It Matters Now! (11/04)
Michael Lombardi: What Really Bothers Me About This Stock Market (11/04)
Valentin Schmid: Fed Can't Taper, Now, Or in the Future (10/31)
John Crudele: The Markets Will Crash, the Question is 'When?' (10/31)
The Curmudgeon:Bad News Bulls Ignore Falling Confidence While Stock Market Bubble Inflates (10/28)
Lance Roberts: The Stock Market Is Pushing Deviation Extremes (10/28)
Gareth Soloway: A Prediction of Epic Proportions: Stock Market Crash Coming (10/25)
Comstock Partners: Central Banks Are All Increasing Their Balance Sheets (10/25)
Hamilton Nolan: Oh No, Alan Greenspan Says the Stock Market Will Keep Going Up (10/24)
Rich Danker: Yellen Undermines Quest For Financial Stability (10/23)
Panos Mourdoukoutas: What Will End the Wall Street Bubble? (10/23)
Matthew Belvedere: Faber: Fed Could Up QE to $1 Trillion a Month (10/22)
The Curmudgeon:Perspective on a Never Ending Bull Market (10/21)
Gregory Zuckerman: Top Bear's Bullish Tilt Has Followers Growling (10/21)*
Bill Hall: Dow Jones Industrial Average: Are Investors Completely Delusional? (10/17)
Herb Greenwood: Fleckenstein to Restart Short Fund (10/15)
The Curmudgeon: Is the U.S. Becoming a Banana Republic? (10/14)
Jesse Colombo: Why Stocks Are Undoubtedly Experiencing a Massive Bubble (10/09)
The Curmudgeon: Who Wins and Who Loses in Government Shutdown and Debt Ceiling Battles (10/07)
John Hussman: Market Valuations Are 'Obscene' (10/01)
*Et tu, Rosenburg?

If you are asked to register to access a website, go to www.bugmenot.com and
get a ID/password that already exists.
---
Current Market Data


Charts provided by Yahoo.com
Current Market Data: Dow averages, S&P 500, Nasdaq, and bonds
Current Market Data: Gold, Oil, CRB, sector indices, NYSE adv/dec, and dollar index
Current Market Data: Adv/dec, 52 week highs/lows, volume data
Overnight Quotes: S&P 500 (premium and settlement), gold, and currencies
CME GLOBEX Flash Quotes (S&P 500, Nasdaq 100, Euros, currencies)
Current Quotes of World Markets

Inflation Calculator From DollarTimes$
---
Favorite Web Sites

Newsletters and Commentaries
Market Charts, Data, and Statistics
Newspapers, Magazines, and News Wires
---
Weekly Charts
Dow Jones Industrials (11/29)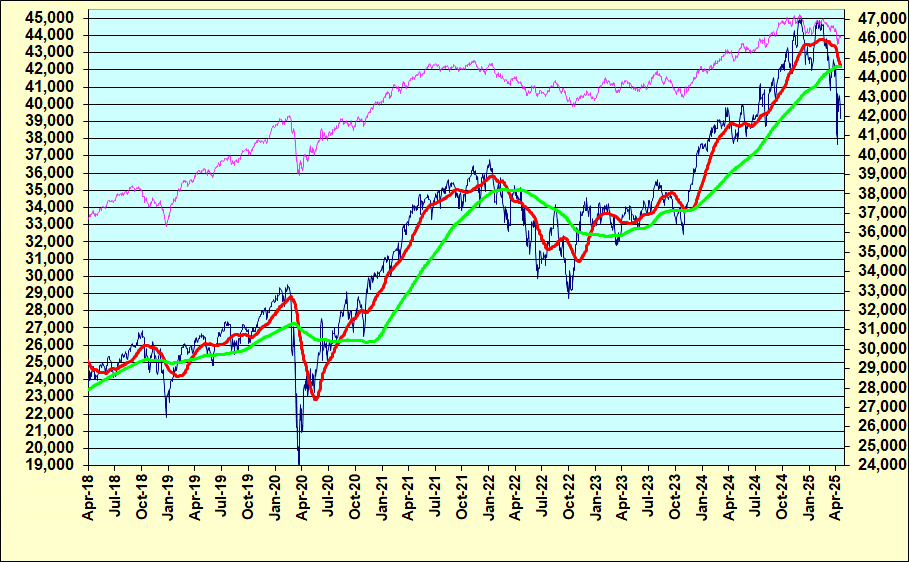 red line - 50 DMA; green line - 200 DMA; pink line - NYSE adv/dec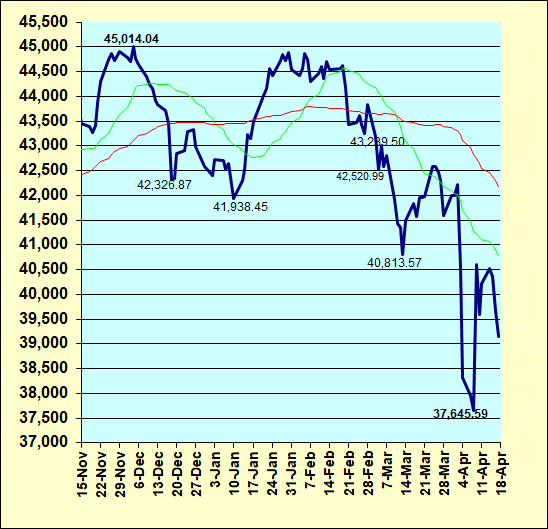 green line - Dow 21 DMA; red line - 50 DMA

NASDAQ Composite (11/29)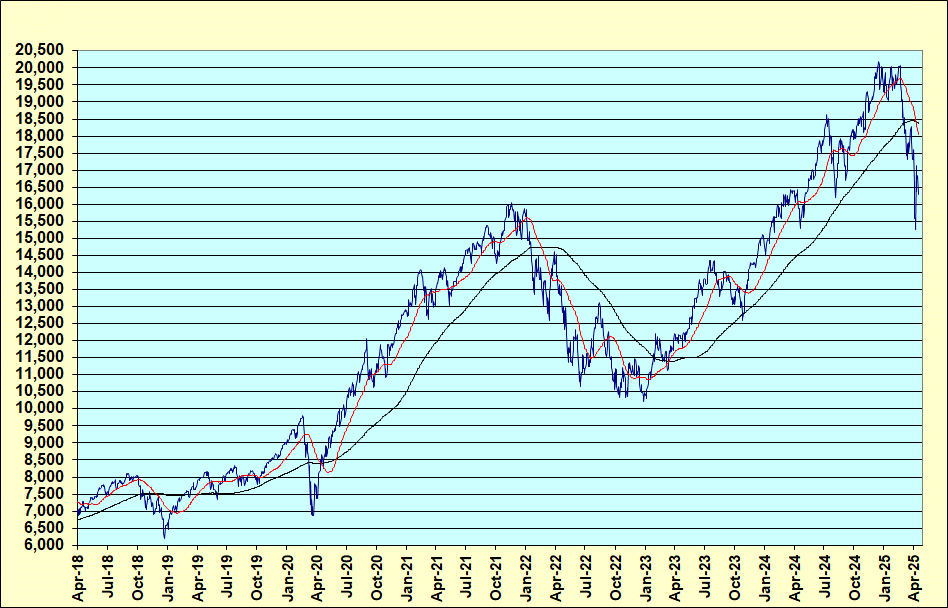 red line - 50 DMA; green line - 200 DMA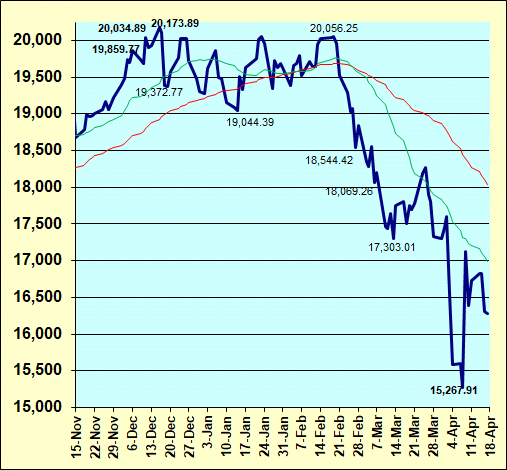 green line - 21 DMA; red line - 50 DMA
S&P 500 (11/29)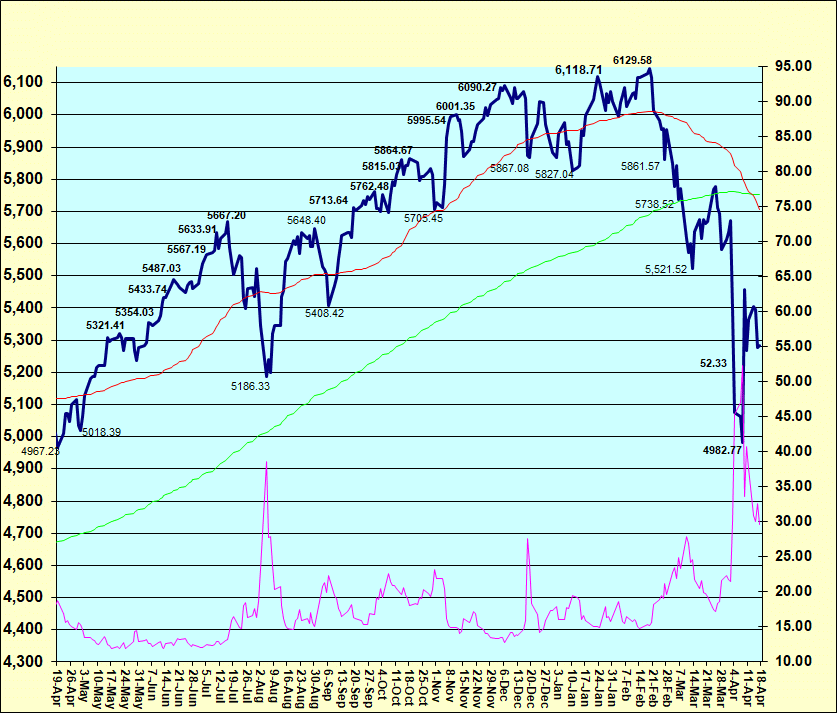 red line - 50 DMA; green line - 200 DMA; pink line - NYSE VIX
"In the 40 years I've been working as an economist and investor I have never seen such a disconnect between the asset market and the economic reality. . . . Asset markets are in the sky and the economy for ordinary people is in the dumps, where their real incomes adjusted for inflation are going down and asset markets are going up."

Marc Faber, Gloom and Doom Report
---

Archives
The Magic Wand of Liquidity Page (12/02/13)
Fiend's Bear Encounters (1939-42, 1973-74, 1981-82) Page
DJIA, adv/dec, and momentum data from 1990 to 11/15/13
Market Top of 1968 Revisited
Business Week's The Death of Equities Revisited
Tj's Financial Cartoon Gallery
Miki's Portraits of Some Bulls of the Millennium
---
This page was last updated on December 6, 2013.


Send comments or questions to the Fiend
Send comments or ideas to the Cartoonist
A picture of the Fiend
The Fiend's Summer1998 Vacation Page
The Fiend's Spring 1999 Vacation Page
The Fiend's Summer 2000 Vacation Page
Finally -- Some dive photos
Since May 7th, 1997, this page has been accessed
times.