Growling Since 1996


Current Date and Time:
;
Daily Market Report Page (03/12)
Weekly Market Summary Page (03/10)
Year End 2010 Summary Page (12/31/10)
Year End 2009 Summary Page (12/31/09)
Year End 2008 Summary Page (12/31/08)
Crash of 2008 Weekly Summary Page (10/13/08)
Click here for latest quotes for the week
Previous Week's Commentaries: Monday; Tuesday; Wednesday; Thursday; Friday
---
Current Links of Interest
Valentin Schmid: Peter Schiff: US Economy 'Screwed Up,' Stock Market a Bubble (03/12)
Lance Roberts: Warning: 10 Signs of Stock Market Exuberance (03/12)
Curmudgeon/Victor Sperandeo: U.S. Economic Lies, Bad Weather (?), and China's Yuan as World Reserve Currency (03/10)
Valentin Schmid: The Secret Reason Behind Gold's 2014 Rise (03/06)
Martin Weiss: Truth and Consequences of Fed Money Printing (03/04)
Alan Newman: The Way History Usually Looks (03/03)
Doug Short: NYSE Margin Debt Hits Another All-Time High (03/03)
Victor Sperandeo/Curmudgeon: Market Ignores Bad Economic Numbers as Ineffective Government Policies Impede Growth (02/24)
Curmudgeon/Victor Sperandeo: High Frequency Trading Firms Push Speed Limits in Risky New Arms Race (02/18)
Thomas Meyer: Economic Train Wreck Ahead (02/13)
Jeff Seymour: Relax. This Crash is Not Like 1929 (02/12)
Gold Silver Worlds: Jim Rickards: Target Gold Price Between $7,000 and $9,000 (02/11)
Curmudgeon/Victor Sperandeo: Is Bad News Really Good News for the Market...or is Something Else at Work? (02/10)
Ashley Downs: Marc Faber: Better Places to be Than the Stock Market in Short Term (02/06)
Jesse Colombo: Stocks Have Experience a Major Technical Breakdown (02/04)
Curmudgeon/Victor Sperandeo: Is Deflation Really the Problem or Will Hyper-Inflation Begin in 2014? (02/03)
John Tammy: Bernanke Reached the Fed Under False Pretense, and Departs a Failure (02/03)
Michael Lombardi: The Great Collapse Back to Reality Begins (01/31)
Peter Schiff: After Bernanke, More Turbulence (01/30)
Ross Gerber: Of Tulips, Twitter and Other Bubble Phenomena (01/29)
Toby Conner: The Most Dangerous Chart in the World (01/28)
Porter Stanberry: 4 Charts & then End of the Bernanke Bubble (01/24)
Curmudgeon/Victor Sperandeo: Tech Bubble 2.0 Will End Badly Just Like the First Tech Bubble (01/21)
EconMatters: Federal Reserve Overstepped Bounds with Monetary Policy (01/16)
Mamta Badkar: Marc Faber: We're in a Gigantic Financial Asset Bubble That Could Burst Any Day (01/15)
Joe Weisenthal: The Only Time Stocks Have Been More Expensive is the Tech Bubble, Warns Goldman Sachs (01/14)
David Hague: Sex, Drugs, and Derivatives (01/14)
Curmudgeon/Victor Sperandeo: Fed in Massive Denial of Bubble Creation with No Plan to Deal with Aftershocks (01/13)
Graham Summers: The Coming Epic Collapse of the Bond Bubble (01/09)
Bert Dohmen: The Most Reliable Indicator of an Approaching Market Top (01/07)
Victor Sperandeo/Curmudgeon: The Trend Towards Socialism as THE Economic Problem of our Times! (01/06)

If you are asked to register to access a website, go to www.bugmenot.com and
get an ID/password that already exists.
---
Current Market Data


Charts provided by Yahoo.com
Current Market Data: Dow averages, S&P 500, Nasdaq, and bonds
Current Market Data: Gold, Oil, CRB, sector indices, NYSE adv/dec, and dollar index
Current Market Data: Adv/dec, 52 week highs/lows, volume data
Overnight Quotes: S&P 500 (premium and settlement), gold, and currencies
CME GLOBEX Flash Quotes (S&P 500, Nasdaq 100, Euros, currencies)
Current Quotes of World Markets

Inflation Calculator From DollarTimes$
---
Favorite Web Sites

Newsletters and Commentaries
Market Charts, Data, and Statistics
Newspapers, Magazines, and News Wires
---
Weekly Charts
Dow Jones Industrials (03/07)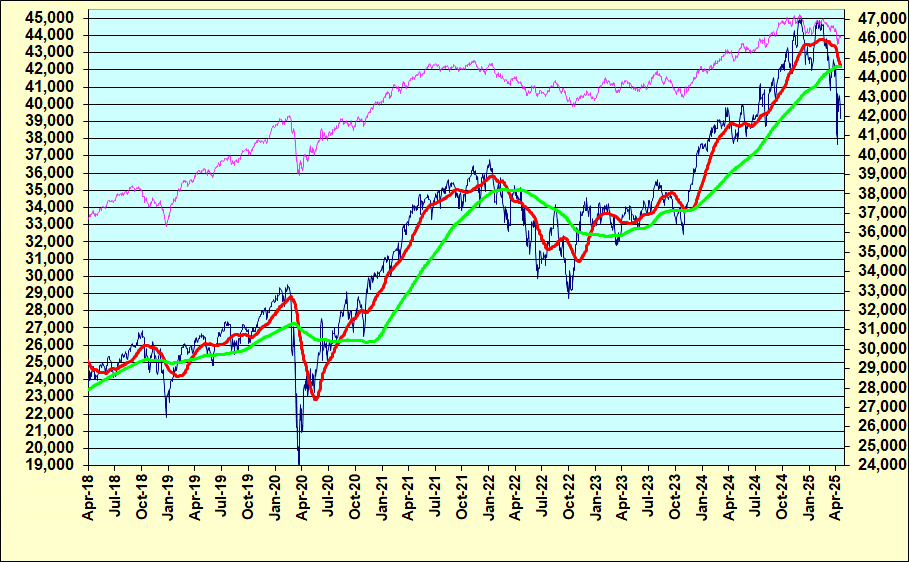 red line - 50 DMA; green line - 200 DMA; pink line - NYSE adv/dec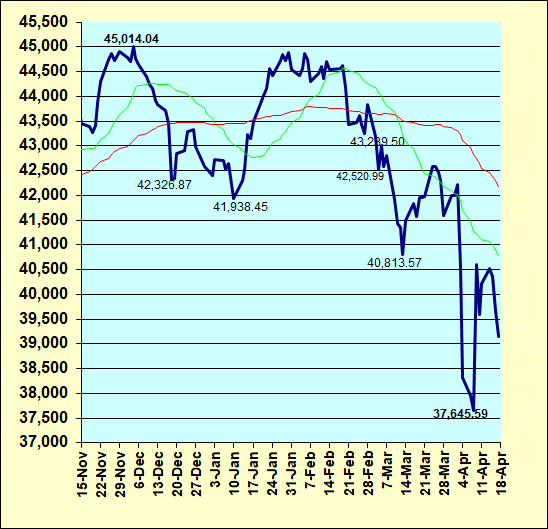 green line - Dow 21 DMA; red line - 50 DMA

NASDAQ Composite (03/07)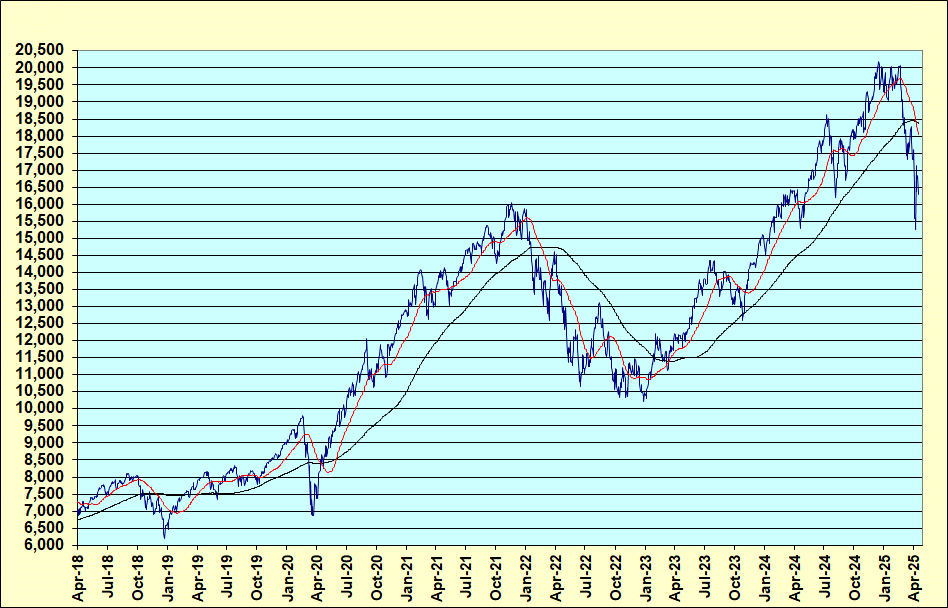 red line - 50 DMA; green line - 200 DMA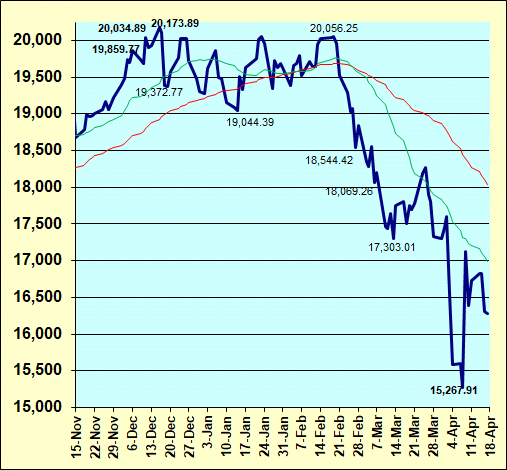 green line - 21 DMA; red line - 50 DMA
S&P 500 (03/07)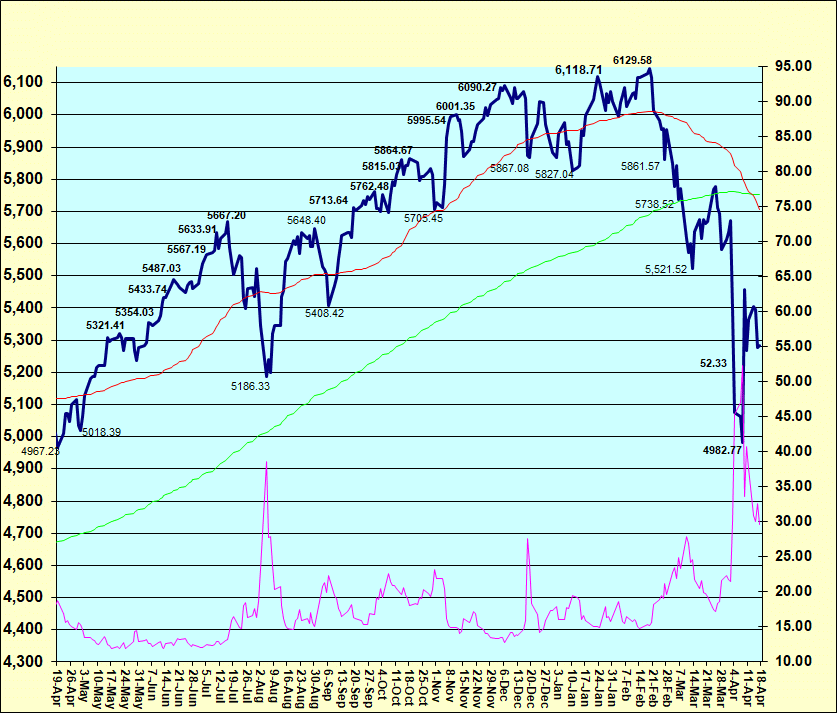 red line - 50 DMA; green line - 200 DMA; pink line - NYSE VIX
"In the 40 years I've been working as an economist and investor I have never seen such a disconnect between the asset market and the economic reality. . . . Asset markets are in the sky and the economy for ordinary people is in the dumps, where their real incomes adjusted for inflation are going down and asset markets are going up."

Marc Faber, Gloom and Doom Report
---

Archives
The Magic Wand of Liquidity Page (03/10/14)
Fiend's Bear Encounters (1939-42, 1973-74, 1981-82) Page
DJIA, adv/dec, and momentum data from 1990 to 02/14/14
Market Top of 1968 Revisited
Business Week's The Death of Equities Revisited
Tj's Financial Cartoon Gallery
Miki's Portraits of Some Bulls of the Millennium
---
This page was last updated on March 12, 2014.


Send comments or questions to the Fiend
Send comments or ideas to the Cartoonist
A picture of the Fiend
The Fiend's Summer1998 Vacation Page
The Fiend's Spring 1999 Vacation Page
The Fiend's Summer 2000 Vacation Page
Finally -- Some dive photos
Since May 7th, 1997, this page has been accessed
times.