Growling Since 1996


Current Date and Time:
;
Daily Market Report Page (05/24)
Weekly Market Summary Page (05/20)
Year End 2010 Summary Page (12/31/10)
Year End 2009 Summary Page (12/31/09)
Year End 2008 Summary Page (12/31/08)
Crash of 2008 Weekly Summary Page (10/13/08)
Click here for latest quotes for the week
Previous Week's Commentaries: Monday; Tuesday; Wednesday; Thursday; Friday
---
Current Links of Interest
Jake Zamansky: It Feels Like Yet Another Bubble (5/24)
Michael Snyder: What Happens When the Greatest Economic Bubble In History Pops? (05/23)
Sam Ro: Richard Russell: "I'm Outright Bullish On the Market" (05/22)*
The Curmudgeon: Steep Fall in Money Velocity Continues Despite Fed's Monetary Stimulus (05/20)
Doug Noland: Financial Euphoria (05/20)
Vern Gowdie: How to Preserve 'Family Wealth' in a Secular Bear Market (05/15)
Bill Fleckenstein: Central Bankers Out of Their Depth (05/14)
Doug Noland: Electronic Blindness (05/13)
The Curmudgeon: Long Secular Bull Market In Bonds Could Be Ending (05/11)
Wall Street Window: Ben Bernanke Is Creating a Disaster Once Again With Obama's Blessing (05/10)
Bloomberg: Alan Abelson, Barron's Magazine Writer, Editor, Dies at 87 (05/10)
Abby Joseph: Why I Feel It's 2007 All Over Again (05/09) [fixed]
Shawn Tully: Stocks Are Too Expensive (05/07)
The Curmudgeon: Friday's Jobs Report NOT Overwhelmingly Bullish! Majority of Reports This Week Were Negative! (05/06)
Gary Gately: David Stockman: Thanks to the Fed, We're in "Monetary Fantasyland" (05/01)
Nouriel Roubini: Fed Will Need Impeccable Timing to Avoid a Crash or a Bubble (04/30)
The Curmudgeon: Year Low in Ten-Year Treasury Signals Trouble Ahead For Economy and Stocks (04/29)
Business Insider: The World's First Stock Market Crash Happened Nearly 300 Years Ago (04/29)
Sy Harding: Warning Signs For the Stock Market Are Becoming Ominous (04/23)
The Curmudgeon: Euphoric Bullish Sentiment on Wall Street Contrasts With Economic Pessimism on Main Street! (04/22)
Jordan Roy-Byrne: Gold Bears Suddenly Appear, More Emboldened Than Ever (04/22)
Adam Hamilton: Gold Panic!?! (04/22)
Kevin Villani: Stockman's Right – U.S. Is Setting Stage For New Financial Crisis (04/19)
Michael Snyder: History Tells Us That a Gold Crash + An Oil Crash = Guaranteed Recession (04/18)
John Nyaradi: Five Big Bears Growl (04/18)
Nick Barisheff: The Gold Takedown: Another Glimpse into the Central Banking Matrix (04/17)
Toby Conner: Is Gold Setting the Stage For a Bubble Phase? (04/17)
Marc Faber: Major Low In Gold Within the Next Couple Weeks (04/16)
*Uh-oh…Bears are starting to roll over now.

If you are asked to register to access a website, go to www.bugmenot.com and
get a ID/password that already exists.
---
Current Market Data


Charts provided by Yahoo.com
Current Market Data: Dow averages, S&P 500, Nasdaq, and bonds
Current Market Data: Gold, Oil, CRB, sector indices, NYSE adv/dec, and dollar index
Current Market Data: Adv/dec, 52 week highs/lows, volume data
Overnight Quotes: S&P 500 (premium and settlement), gold, and currencies
CME GLOBEX Flash Quotes (S&P 500, Nasdaq 100, Euros, currencies)
Current Quotes of World Markets

Inflation Calculator From DollarTimes$
---
Favorite Web Sites

Newsletters and Commentaries
Market Charts, Data, and Statistics
Newspapers, Magazines, and News Wires
---
Weekly Charts
Dow Jones Industrials (05/17)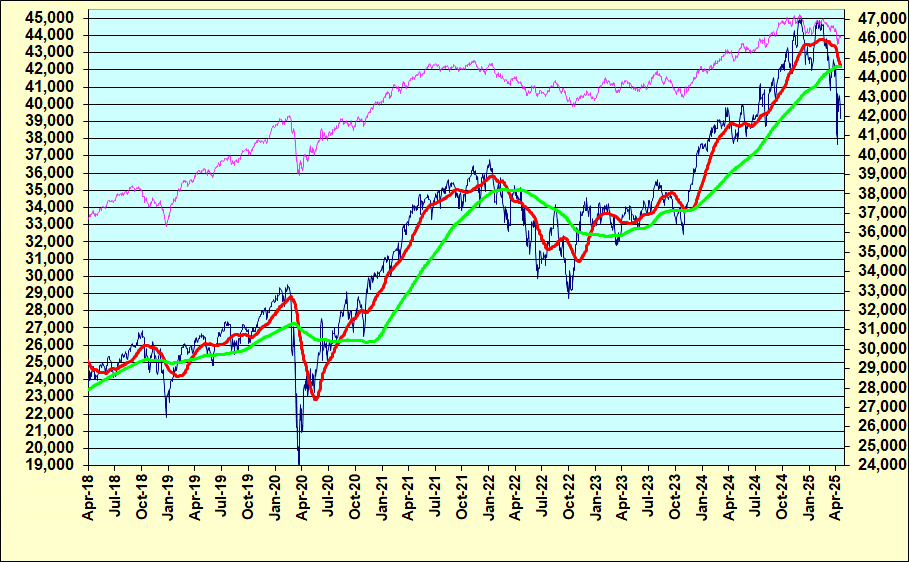 red line - 50 DMA; green line - 200 DMA; pink line - NYSE adv/dec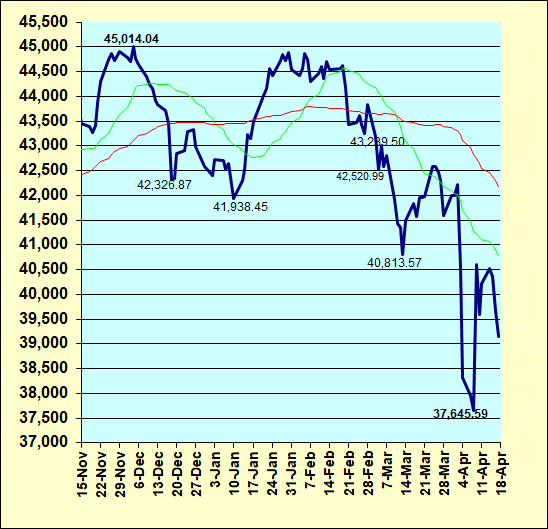 green line - Dow 21 DMA; red line - 50 DMA

NASDAQ Composite (05/17)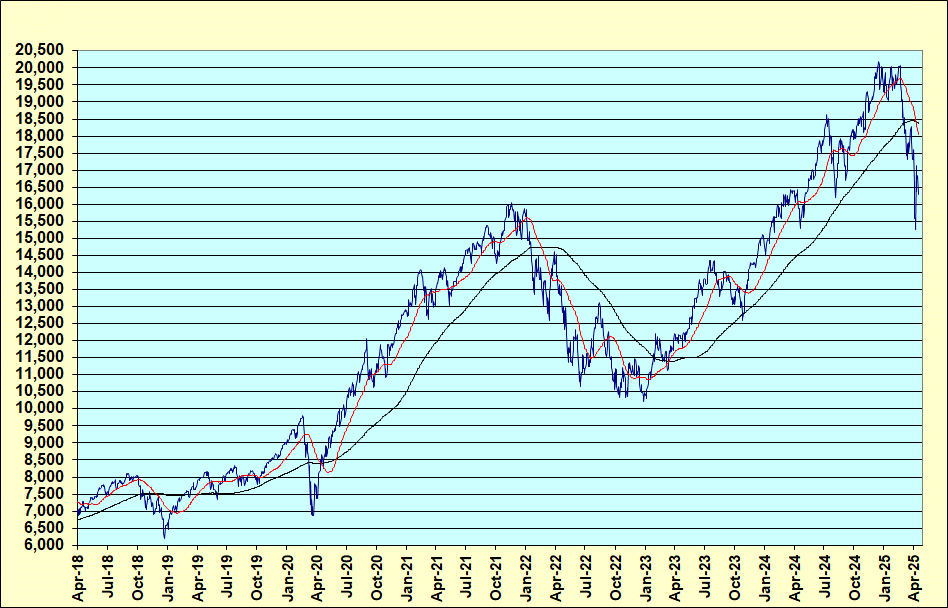 red line - 50 DMA; green line - 200 DMA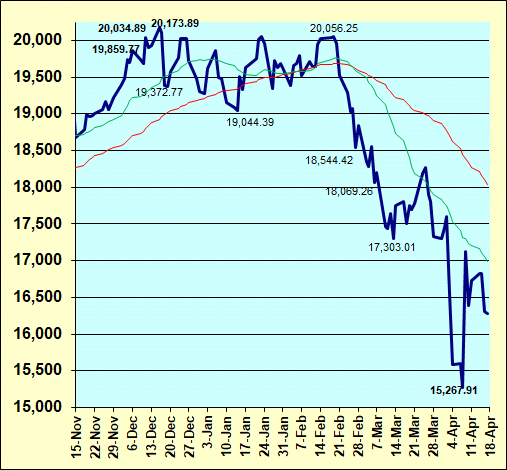 green line - 21 DMA; red line - 50 DMA
S&P 500 (05/17)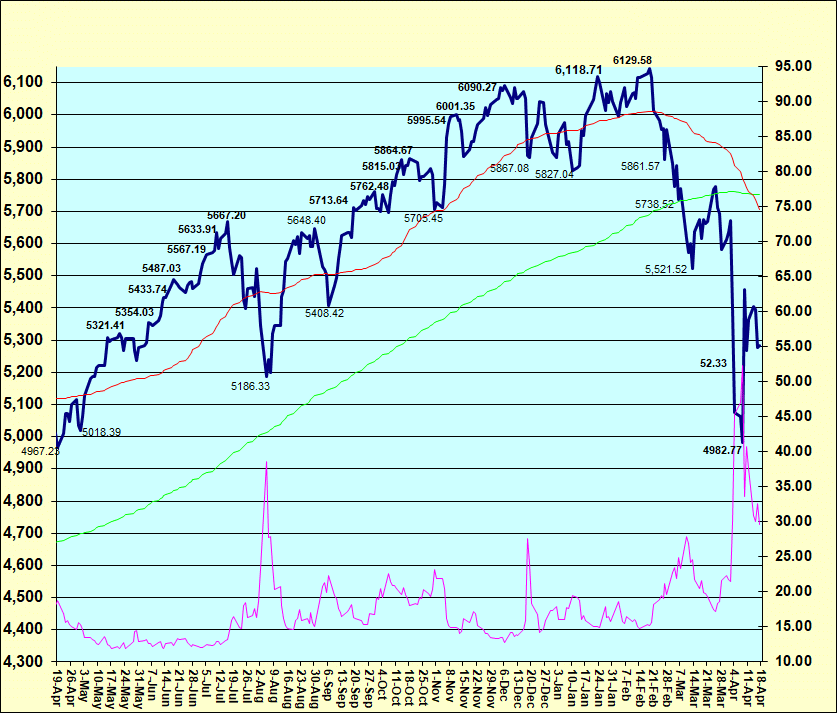 red line - 50 DMA; green line - 200 DMA; pink line - NYSE VIX
"In the 40 years I've been working as an economist and investor I have never seen such a disconnect between the asset market and the economic reality. . . . Asset markets are in the sky and the economy for ordinary people is in the dumps, where their real incomes adjusted for inflation are going down and asset markets are going up."

Marc Faber, Gloom and Doom Report
---

Archives
The Magic Wand of Liquidity Page (05/20/13)
Fiend's Bear Encounters (1939-42, 1973-74, 1981-82) Page
DJIA, adv/dec, and momentum data from 1990 to 05/15/13
Market Top of 1968 Revisited
Business Week's The Death of Equities Revisited
Tj's Financial Cartoon Gallery
Miki's Portraits of Some Bulls of the Millennium
---
This page was last updated on May 24, 2013.


Send comments or questions to the Fiend
Send comments or ideas to the Cartoonist
A picture of the Fiend
The Fiend's Summer1998 Vacation Page
The Fiend's Spring 1999 Vacation Page
The Fiend's Summer 2000 Vacation Page
Finally -- Some dive photos
Since May 7th, 1997, this page has been accessed
times.