June 17th - June 19th; Ireland
---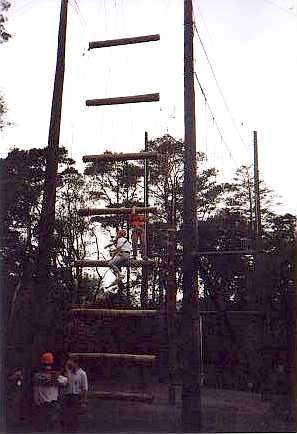 Near Sligo; Ropes Challenge
The object was to climb to the top with the
assistance of one or two others. You were hooked
into a harness just in case you fell and this was
great fun. There were several other challenges
including four people climbing on top of one small
platform. The only bad part of the day was the
midges (biting flies) which were relentless in their
quest for human blood!

---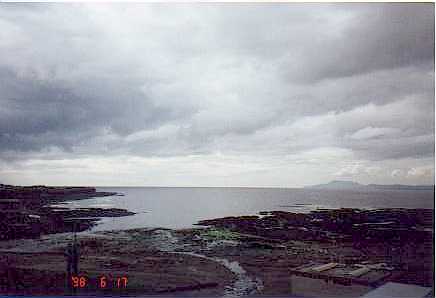 Sligo
Pretty grim looking but the surrounding town of Sligo was nice and
most of its hotels were right next to the beach.

---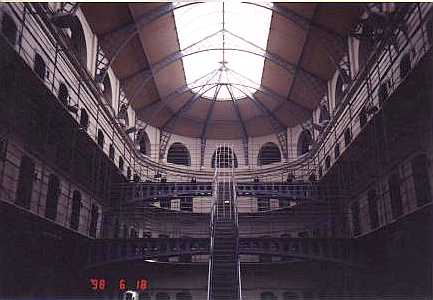 Dublin; Kilmainham Gaol
This was the first prison I've ever been in and it is one of the first
modern ones ever built. It is now a national monument but it once
housed Ireland's most famous political prisoners.
---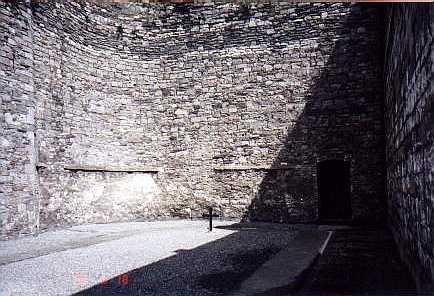 Dublin; Kilmainham Gaol
This is a courtyard in the prison where several infamous executions took
place.

---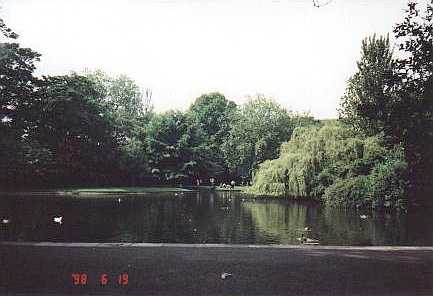 Dublin; St. Stephen's Green
A huge park right in the middle of the city.

---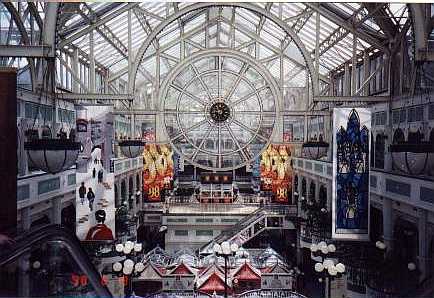 Dublin; shopping mall
The windowed architecture is a great idea...as long as the sun is
shining.

---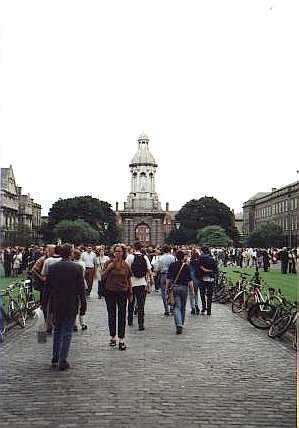 Dublin; Trinity College
Students were graduating when I was there.
Apparently, to receive their degree, they must
first prove to be proficient in Gaelic! Yikes!
I also took a look at the Book of Kells which I
wasn't allowed to photograph.

---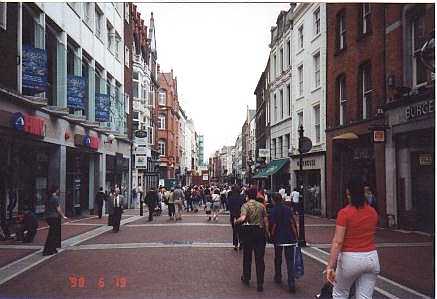 Dublin; Grafton Street
There are only 3.5 million people in Ireland and it seemed at times that
they were all on this street! I also went to the Guiness brewery which
was interesting. It is a very popular beer, but I didn't care for it...too
robust for my tastes. The Irish cider on the other hand was great!

---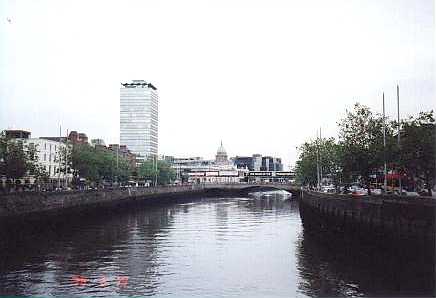 Dublin; Shannon Royal Canal
I believe that this is the Shannon Royal Canal. The photo was taken
from off of a bridge which gives a good view of downtown Dublin.

---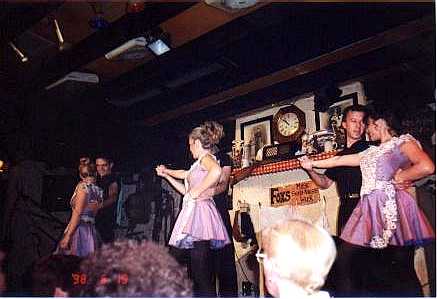 Near Dublin; Johnny Fox's Pub
Billed as the highest pub in Ireland. Live entertainment along with
great food.

---
[Return to the Fiend's Summer Vacation Page]
[Return to the Fiend's SuperBear Page]