June 11th - June 14th; England, Wales
---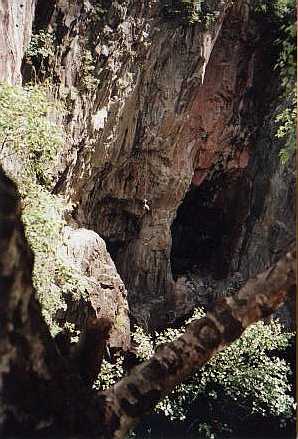 Lake District; 150 foot abseil
The little speck in the center of the picture is me
in the middle of a 150 foot abseil (rappel). This
was a lot of fun and not at all as scary as it looks.
I also did an 80 foot abseil where I almost forgot
to have my main line attached before I went down!
Dooh! I'm sure the safety line would have held up
though and the sudden drop would have been
thrilling.

---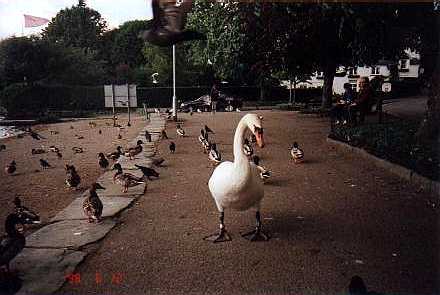 Lake District
All though it appears small in the photo, this monster stood at least
three feet tall. I was having fun feeding it until I turned my back and
the ingrate bit me in the backside! There were other birds who could
catch the bread in the air as I threw it. These park birds were definitely
not shy...just don't turn your back on them!

---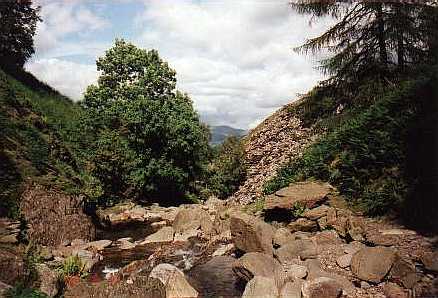 Lake District
This was a shot taken in the middle of a gorge scramble. The weather
was great for a change and it was pretty warm.

---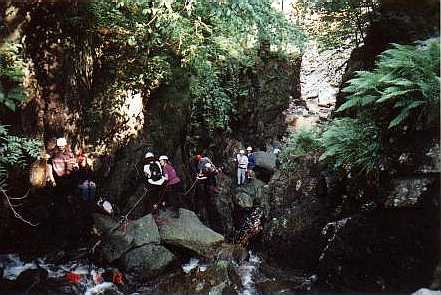 Lake District
Near the end of the gorge scramble, everyone was hooked up with a
harness and you had to scale across a large gap.

---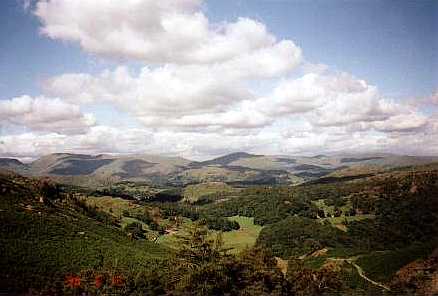 Lake District
A spectacular view of the Lake District area after a quick hike up the
gorge.

---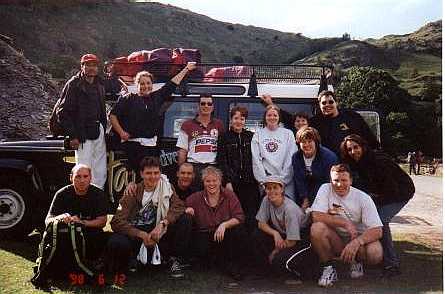 Lake District
A group shot of the other participants of the gorge scramble.
---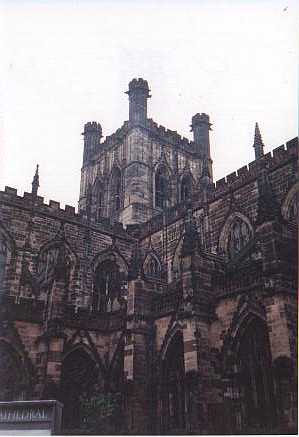 Chester; Chester Cathedral
Spooky looking cathedral with a gothic archictecure.
It was first founded in 1092.

---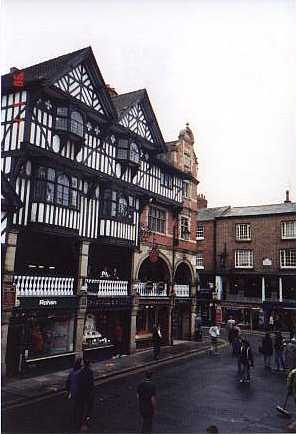 Chester; town center
A fine example of Tudor (sixteenth century) style
architecture. The main area of Chester was
completely choked with tourists but they were
mostly going for the shopping which was good.
Luckily there weren't any lines for a great exhibit on
the Roman influence on the town.

---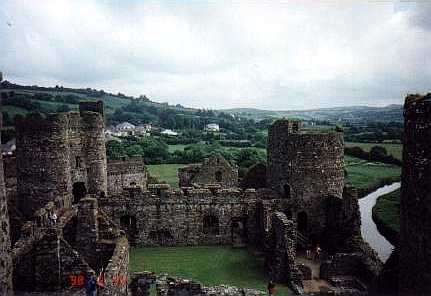 Wales; Kidwelly Castle
This castle was near LLanelli in northern Wales. Not quite as well
preserved as the other ones, but you were allowed to wander anywhere
you wanted to.

---
Wales; Kidwelly Castle
Not a good spot to take a bad step! This was on top of one of the
towers. I accidentally smiled in this photo....damn!

---
[Return to the Fiend's Summer Vacation Page]
[Return to the Fiend's SuperBear Page]